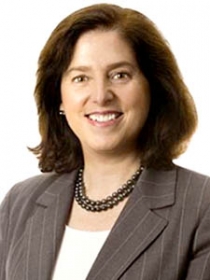 Anne C. Weisberg
Anne C Weisberg
Deloitte Global Talent Director
Anne C Weisberg プロフィール
Anne Weisberg is a Director in the Deloitte US firms' Talent organization and a specialist in the field of diversity, gender and work/life integration. Most recently, Anne co-authored the best selling book, Mass Career Customization: Aligning the Workplace with Today's Nontraditional Workforce (HBS Press, 2007), and helped lead the internal implementation of MCC, a signature initiative of Deloitte's Talent agenda.
She also served on the National Advisory Commission to Workplace Flexibility 2010, a national campaign to promote flexibility as the new normal of the 21st century workplace.

Prior to joining Deloitte, Ms. Weisberg was a Senior Director in the Advisory Services practice at Catalyst, where she advised clients on diversity strategies. Ms. Weisberg directed a large-scale study of women in the legal profession, Women in Law: Making the Case (Catalyst 2001). She is also co-author of Everything a Working Mother Needs to Know (Doubleday 1994). Before writing the book, Ms. Weisberg practiced law in New York and clerked for a federal judge in Chicago.

Ms. Weisberg received her Bachelor of Science Phi Beta Kappa from the University of California, Berkeley and her Juris Doctor cum laude from Harvard Law School. She and her husband live in Manhattan and have five children between them.